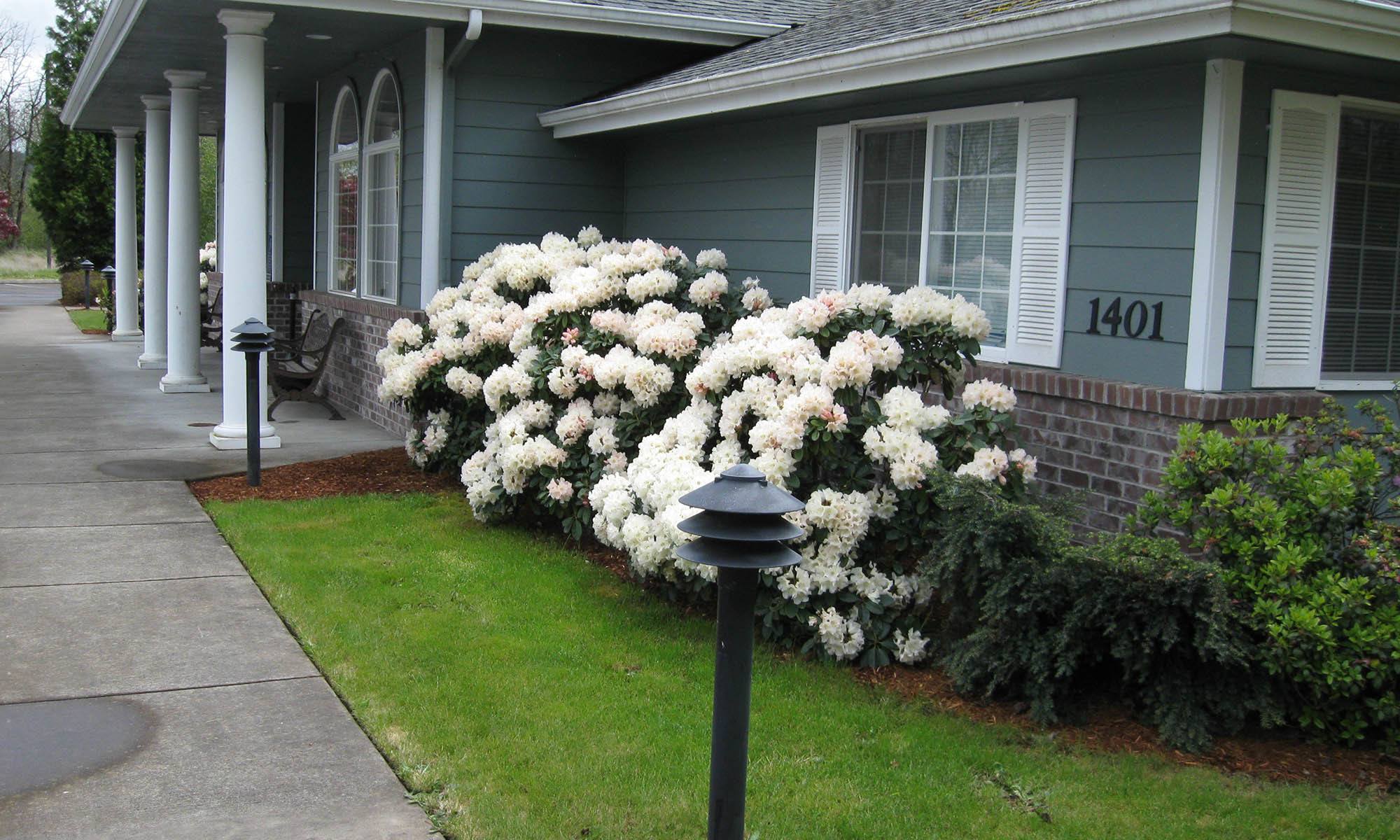 Welcome to Bridgecreek Memory Care - Lebanon Senior Living
Bridgecreek Memory Care is the only Alzheimer's endorsed community in Lebanon, Oregon and the surrounding area. We are very proud to be serving Linn County and enjoy being neighbors to the beautiful Santiam River and Cascade Mountains.
Bridgecreek supports the development of genuine bonds between the residents and staff. This results in intimate knowledge and understanding of each resident's needs. Our staff is highly skilled and continually trained on the most recent techniques in care. With 31 apartments and 58 beds, our community size allows for an outstanding staff to resident ratio, and is a main reason why so many families choose Bridgecreek for their loved ones facing Alzheimer's and Dementia. We invite you to learn more about Bridgecreek Memory Care, and see first hand how we ensure residents live at their highest levels of comfort.
Lebanon Senior Living
Being part of a small community gives us a deep appreciation for the network of neighbors and businesses in the city of Lebanon, Oregon has to offer. We stay closely connected with local providers and utilize nearby health resources in order to bring our residents the best of care.
It is this coordination of resident, staff, family members, and local health care professionals that's built an Alzheimer's home able to support our residents personal, social, spiritual and medical needs. Through this approach, we feel we have truly established an open-armed, welcoming community. Our Bridgecreek staff encourages you to visit us for a tour or lunch and experience for yourself our welcoming staff and warm setting.